The ecuestrian centers on this website offers treks from a few days to a few weeks. With these trails you leave on the first day of the different ecuestrian centers  but then sleep almost every day at a different location. Prices are full board so including horseback riding, accommodation and meals. Below is a list of these multi-day tours. Detailed descriptions can be found on the web pages of the different ecuestrian centers.
Andalucía Southern Spain
THE HIDDEN SIDE OF THE FIELD OF CAMPO GIBRALTAR
Campo de Gibraltar + Jerez C
Price €1350.00
5 horseback riding days + Jerez
Dates 2019: 3/ 10 March , 31 March / 7 April, 21/28 April , 12/19, 1/ 8 September, 20/27 Octuber.
We offer you a tour of the southernmost territory of both Spain and Europe, picking a seven-day itinerant route that goes through both coast and mountains. Campo de Gibraltar is a region located southeast of the province of Cadiz acting as a border between Europe and Africa, as well as the Gateway between the Atlantic Ocean and the Mediterranean Sea. That and the colony of Gibraltar makes it one of the top strategic locations in Europe. We'll enjoy two natural parks, Los Alcornocales Natural Park, which houses the biggest, most continuous and best cared of mass of cork oaks. Its botanical and mycological richness justly earns Los Alcornocales its fame as the last European forest. The second Natural Park will be El Estrecho Natural Park, where hundreds of millions of birds cross the strait every year in their migratory voyage between Europe and Africa, making it not only one of the most prominent destinations for bird watching, but one of the most ecologically diverse places in Europe too.
This package comprises of five horseback routes, averaging in a 5 hour horseback ride a day and a visit to Jerez to enjoy the legendary Royal Andalusian School of Equestrian Art as well as a typical Flamenco Show with lunch.
Medium physical endurance required in order to be able to fully enjoy horseback step, trotting and galloping.
Nicole 
Starters trail 
Price:  910,- euro
Dates 2019 03/03/19 – 10/03/19, 21/04/19 – 28/04/19, 02/06/19 – 09/06/19, 16/06/19 – 23/06/19, 30/06/19 –07/07/19, 14/07/19 – 21/07/19, 04/08/19 – 11/08/19, 25/08/19 – 01/09/19, 22/09/19 – 29/09/19, 06/10/19 – 13/10/19
single room supplement: Euro 105,-
Romantic inland, small white towns,beach ride.
Weekly from Sunday to Sunday ( arrival and departure ) For groups also from Wednesday to Wednesday possible. It is a  8 days program with 4 days trail ride.
Starting with rides around the ranch through the romantic Andalusia countryside followed by a day at the Atlantic beach and a four-day tour through mountain villages from the Mediterranean Sea to the mountains. This riding holiday is designed for riders who want to experience trail riding for the first time, but also want the comfort of staying in the same location each night. Before going out on the four-day ride from town to town you will spend a day getting to know your horse and riding in the surrounding countryside. Each night, the horses are stabled at different places, while you are driven back to the Ranch.
Zahara trail   
8 days  
Price 1250,-
175 euro single room supplement.
Dates 2019 02/03/19 – 09/03/19,16/03/19 - 23/03/19, 30/03/19 – 06/04/19, 20/04/19 – 27/04/19, 27/04/19 – 04/05/19 , 25/05/19 – 01/06/19, 08/06/19 – 15/06/19 , 22/06/19 – 29/06/19 , 06/07/19 – 13/07/19 , 24/08/19 – 31/08/19 , 07/09/19 – 14/09/19 , 21/09/19 – 28/09/19 , 05/10/19 – 12/10/19 , 19/10/19 – 26/10/19
Zahara - Jimena - Atlantic Coast Ride - Southern Andalusia - Visit the Royal Spanish Riding School
The triangle between Ronda, the Mediterranean Sea and the Atlantic Ocean offers ever changing, spectacular scenery. This is horse country! The trip starts on the beaches of the Atlantic coast where you can get used to the horses in all gaits. Turning inland, you'll ride through the coastal pine forests and across large meadows with herds of bulls and wild cattle. You will then head for the mountains and ride through the natural reserve Alcoronocales with its canyons and cork oak forests. At 3,000 ft you have a great view of the surrounding mountains and the Atlantic Ocean.
Ronda Trail  
8 days  
€ 1250,-  euro 
Dates 2019 24/03/19 – 31/03/19, 14/04/19 – 21/04/19, 19/05/19 – 26/05/19, 01/09/19 – 08/09/19, 15/09/19 – 22/09/19, 13/10/19 – 20/10/19
crossing the mountains of Ronda through Natural Park, lonely canyons and descents, over opened fields to the Atlantic beach
You start in the homeland of the famous bandits, cross on their ways three Natural Parks observing vultures and games. Over opened fields of sunflowers and cotton and the famous black bulls you come to the white sandy beach.
Long days with up to 9 hours in the saddle require a good condition and health to be able to enjoy this trail
White towns – three Natural Parks, mountains, fields & beach.
This trail can be combined with the Zahara trail to have a 14 days trail trough Andalusia
A beautiful new hotel for the second night – just next to Ronda – this gives you timeenough to discover this famous old town!!
White villages trail  
Price  € 1250,-
You can only book this trail with 6 persons or more.
White Villages – Ronda, Sierra de Grazalema, Villamartín: a breathtaking tour into the realm of the eagle.
If you thought you already know all horse riding possibility in Andalusia: we have a surprise for you! Unique mountain scenery with cliffy mountain ranges, over flown by golden eagles and lonesome valleys. On stony paths you scale the Ronda plateau, descending afterwards on the western side of the `Serrania de Ronda´ (Ronda mountain range) towards the agricultural plain between Arcos de la Frontera and Villamartín.
Riding through the natural preserve of Grazalema, known throughout the world for its 200 different bird species, you come to enjoy a panoramic view upon El Gastor reservoir.You take a swim in the crystal-clear waters the lake of Jimena has to offer us. And you get impressed by the safe Andalusian horses crossing the mountains.
Doñana trail (El Rocio)
Price € 1595,-
You can only book this trail with at least 6 people
Doñana trail – on sandy ways under the pine forest to the world famous pilgrim town El Rocio
Every year to Pentecost more than one million of pilgrims with horses, bull carriages and jeeps from all parts of Spain make their way to the Paloma Blanca, the virgin of Rocio. She might be the richest in own land and cattle, gifts from grateful believers, protecting horses and cows.
In the southwest of Sevilla you follow the pilgrim ways to El Rocio. The environment of the National Park Doñana offers pine forests, oak trees, dunes, marshland and hunting ground. Thousands of migrant birds pass the winter months here.
Feria trail     (fully booked)
8 days tour to Feria de Caballo Jerez de la Frontera  
Price: € 1150,-
Jerez, well known for horses and Sherry, is Spain's capital for horse breeding and a "pilgrim destination" for horse-lovers from all over the world who meet here each year at the 'Feria del Caballo' (= horse festival). It started in the year 1284 as a livestock market and has developed into a show of the most beautiful horses in Spain. On the premises of the state-owned "stallion depot", one show follows another; nobles and VIP's on two and four legs parade past until early morning. The riding tour starts at the Atlantic beach in Zahara de los Atunes and passes through the typical Andalusian landscape with its meadows and olive groves surrounds you. Over Paterna, and Mojo you reach Jerez de la Frontera to participate in the Feria.
Sara 
White Village Trail
5 nights, 4 days riding  
Price € 695,-
We ride through the mountains to the south, a descent along an old trail that once was part of an important trade route to the coast. We stop for a consumption in the local Spanish bar Los Llanos before we ride down through the olive groves of Padre Eterno. Then we will go to the farm where we have a delicious, well deserved dinner.
Spanish mountain ranges       
4 nights and 3 days riding     
Price € 550,-
This tour goes north from Lanjaron through the bed of the Guadalfeo. Then we ride through ancient oak forests to the top of the Pico del Caballo, more than 2000 meters high, before we descend through the pine forests to Puente Palo. Here we enjoy a picnic before riding eastwards to an idyllic location high on the slopes ofthe Poqueira valley, where we will spend a relaxing evening incomfortable mountain huts.
Rafa
SIERRA NEVADA - TABERNAS DESERT ROUTE 

8 days, 7 nights, 6 days riding
PRICE:  € 1490,-
Dates:  April 13 - 20, Mei 04-11, Oktober 05-12
Without doubt, the SIERRA NEVADA-TABERNAS DESERT route, with 6 days on horseback, is the most varied ride. This program goes through two Nature Reserves of unique natural beauty which give the route its name: The Sierra Nevada, with its snowy peaks and mountainous landscape, and the Tabernas Desert, the most important desert-like zone in Europe. The route starts high up in the Sierra and makes its way down to the fertile slopes and valleys where olives, figs, almonds, and even wine are produced. Then, suddenly, the unique topographical conditions render the route into a true, western movie style desert, of canyons and dry riverbeds where numerous spaghetti-westerns films have been made. The expedition ends in Granada with the option to visit the Alhambra.
MULHACÉN ROUTE 
5 days, 4 nights, 3 days riding
PRICE: € 795,-
Date: July 06 -10
This three-day driving program is an ambitious climb to the foot of the Mulhacen mountain (3,478 m), the highest mountain on the Spanish peninsula. During the route, the Sierra Nevada will reveal its varied landscapes, changing vegetation and sometimes very challenging terrain. It is a route for self-confident riders, who will be rewarded with breathtaking views of the Mediterranean, the surrounding mountain ranges and the grandeur of the high mountain. Trevelez, the charming white village that was used as the basis for the climb, is known as the highest village in Spain and also for the salted Spanish ham, so living in the mountain village and gastronomy will also be part of the experience.
ALPUJARRAS ROUTE I
6 days, 5 nights, 4 days riding
PRICE: € 895,- 
Dates: April 06-11 // September 01-06 // October 19-24// October 26-31
This program will allow us to enjoy the Alpujarras region in 4 days. This area has a landscape of exceptional natural beauty. The varied topography provides the most surprising contrasts in scenery, from the snowy heights of the Sierra Nevada National Park, to the fertile valleys of olive and almond groves, and on a clear day one can even glimpse the Mediterranean Sea in the distance. A meeting point of the Arab and Christian worlds, the once impregnable stronghold for the different peoples who settled here. Riding deep into the heart of this region as we pass though several villages it is much like travelling in the Spain of the 19th Century, where time has stopped for travellers who wonder at the changing face and vegetation of the different micro-climates. The route generally follows old bridle paths which snake through numerous ravines where the snowmelt waters run.
ALPUJARRAS ROUTE II   
8 days, 7 nights, 6 days riding
PRICE: €1250,-
Fully booked for 2019
THE HAND OF FATIMA ROUTE 
8 days, 7 nights, 6 days riding
PRICE: € 1490,-  
Single room supplement: €180
Dates: September 14-21, April 20-27, Mei 18-25
The Hand of Fatima route is a great opportunity to get to know the most important aspects of Andalusia with its horse culture and history guiding us through this region ́s nature, gastronomy and its world class historic sites. It starts with four days riding in the Sierra Nevada National Park, with its changing landscape ranging from high mountain environments to fertile Mediterranean valleys. We will ride through several mountain villages which for centuries were a meeting point of the Arab and Christian worlds. This region is famous for its cured hams and local wine. There will be time to visit the Alhambra in Granada and the magnificent Mosque of Cordoba, both UNESCO World heritage sites, and during the last two days in Cordoba a visit to the Spanish Pure Bred Horses Royal Stables and some riding through the olive dotted landscape will complete the experience. This route is named after "The Hand of Fatima" novel by Spanish writer and horseman Ildefonso Falcones, a recommended read that will guide the rider through the history and landscapes that will be enjoyed during this route.
For more information about the routes please mail
Cuba / Rafa
Ruta de los antiguos tabaqueros    
Price 1830 euro
Dates 2019 FEBRUARY 2 – 10, NOVEMBER 9- 17

The westernmost province in Cuba also called the Green Province, is a gift of nature. Tobacco is grown in the extraordinarily fertile lands and valleys. This tobacco is used to produce the Habanos old Cuban cigars, the best in the world. The province has two mountain ranges, one of them is the Sierra de los Órganos, of great geological interest, including the Viñales Valley with its "mogotes" or pincushion hills, and many caves, including the Indian Cave, and the Santo Tomás Cave System. Viñales is the ideal place for watching local indigenous wildlife.In all of our programs, you have the opportunity to enjoy the Cuban hospitality, sleeping in the guajiros (field workers) farms, having lunch together or drinking and dancing with them during the evening.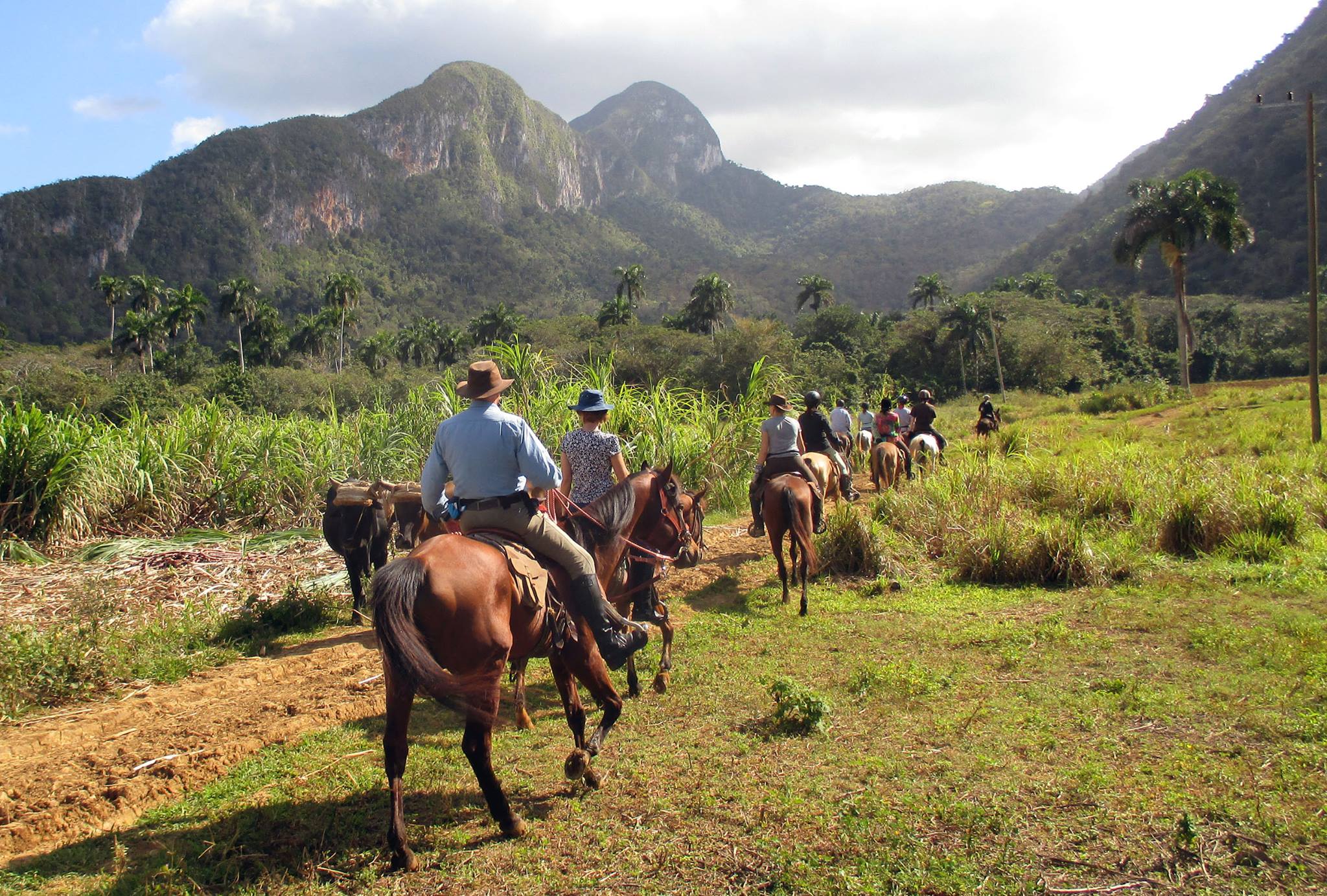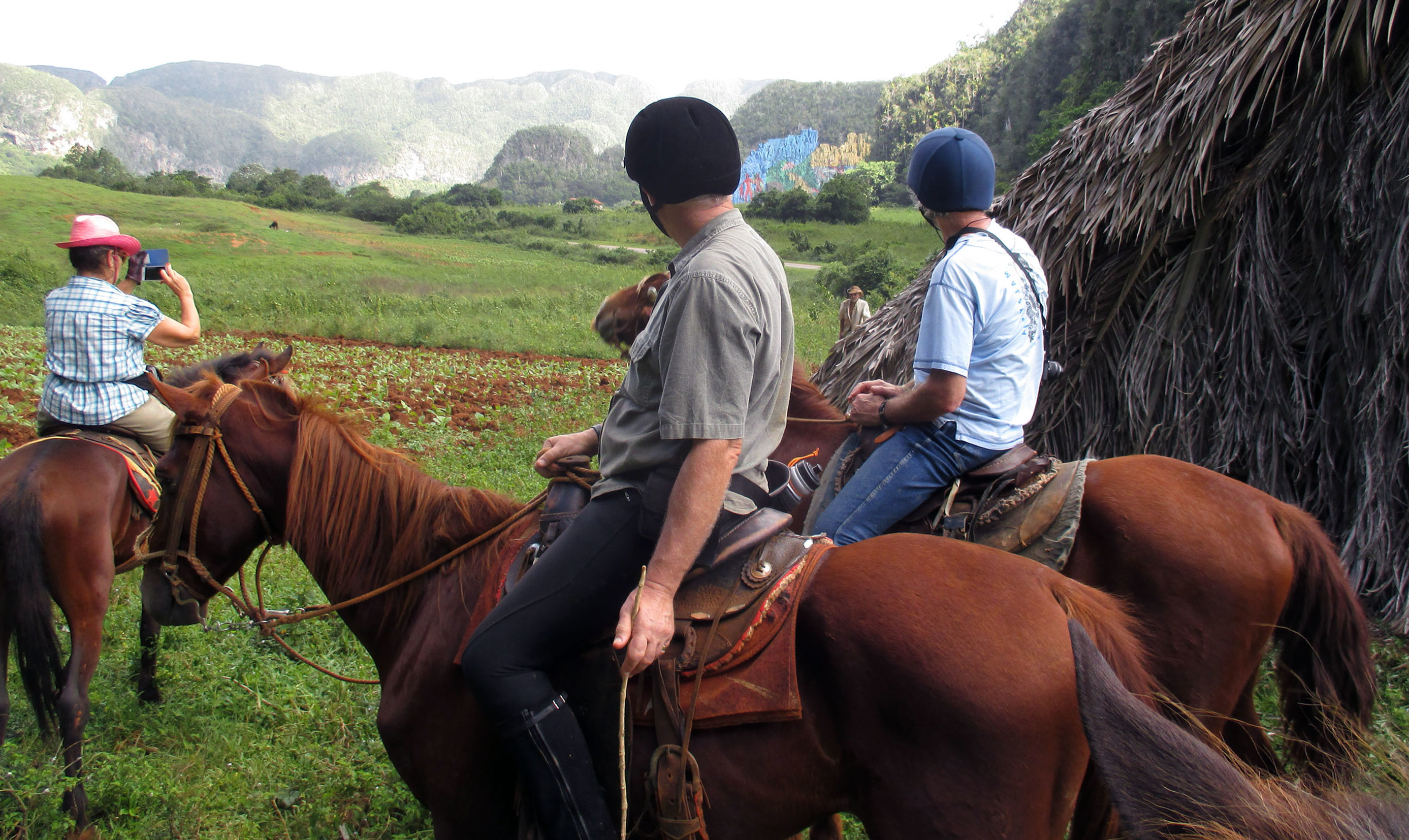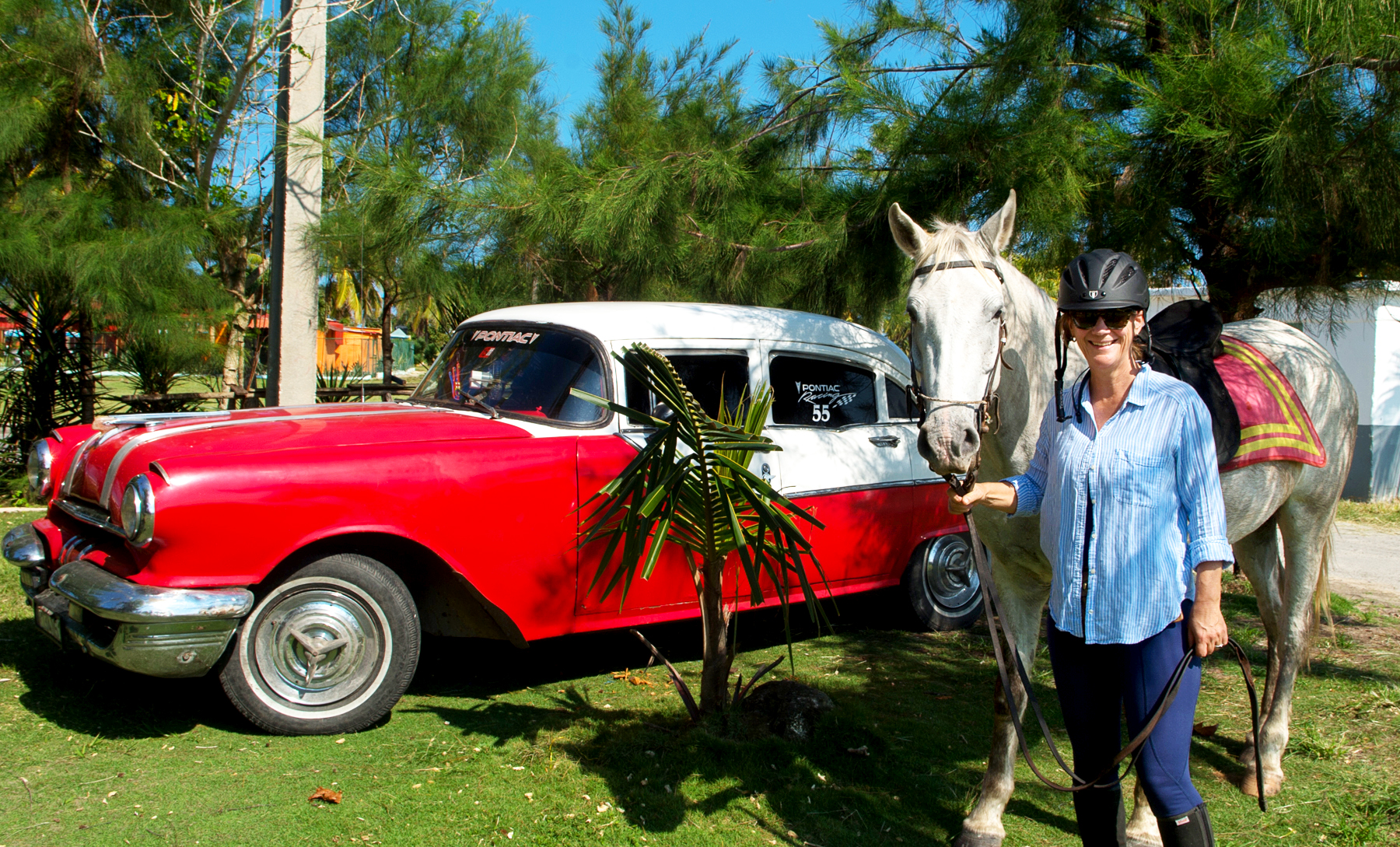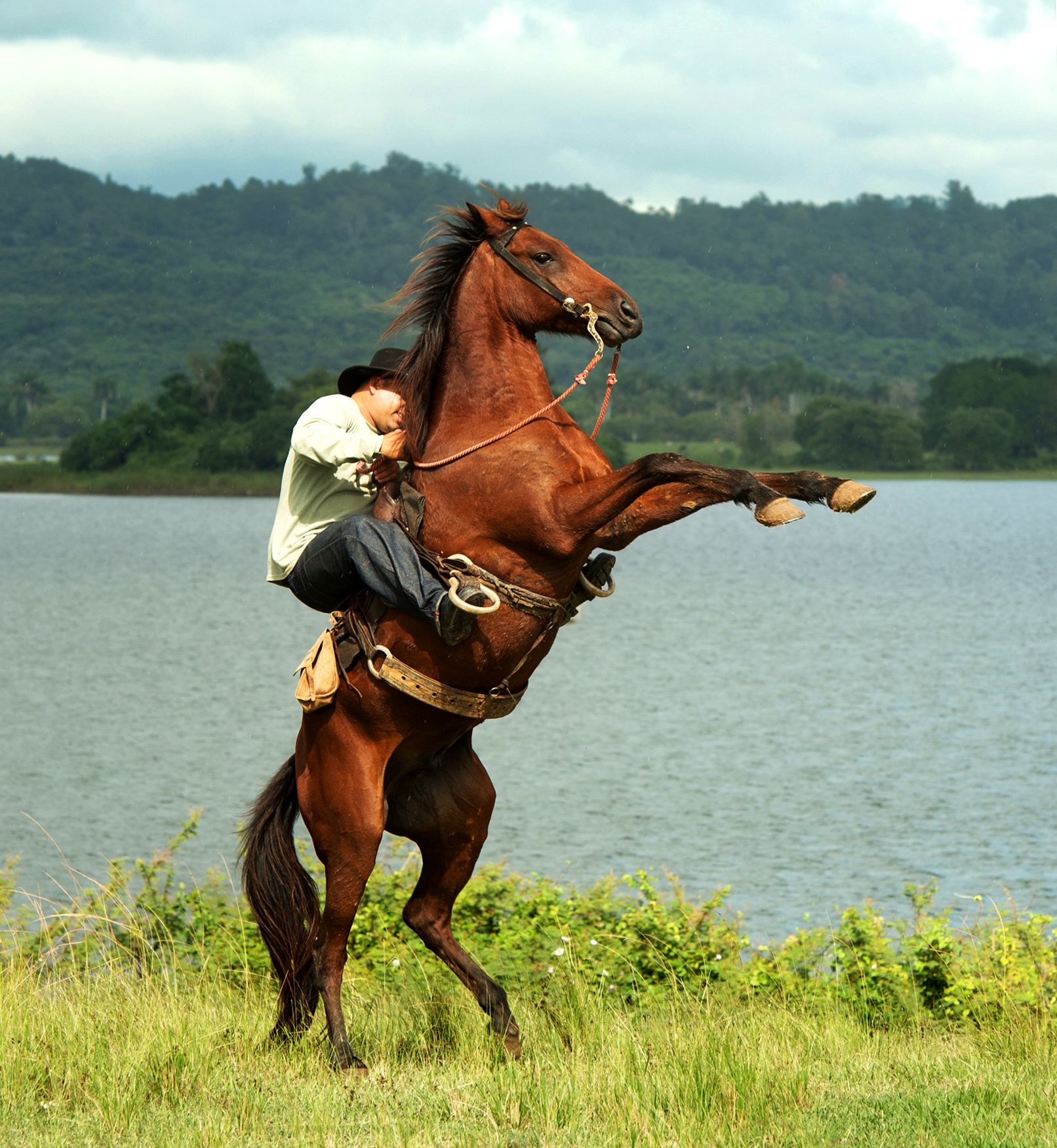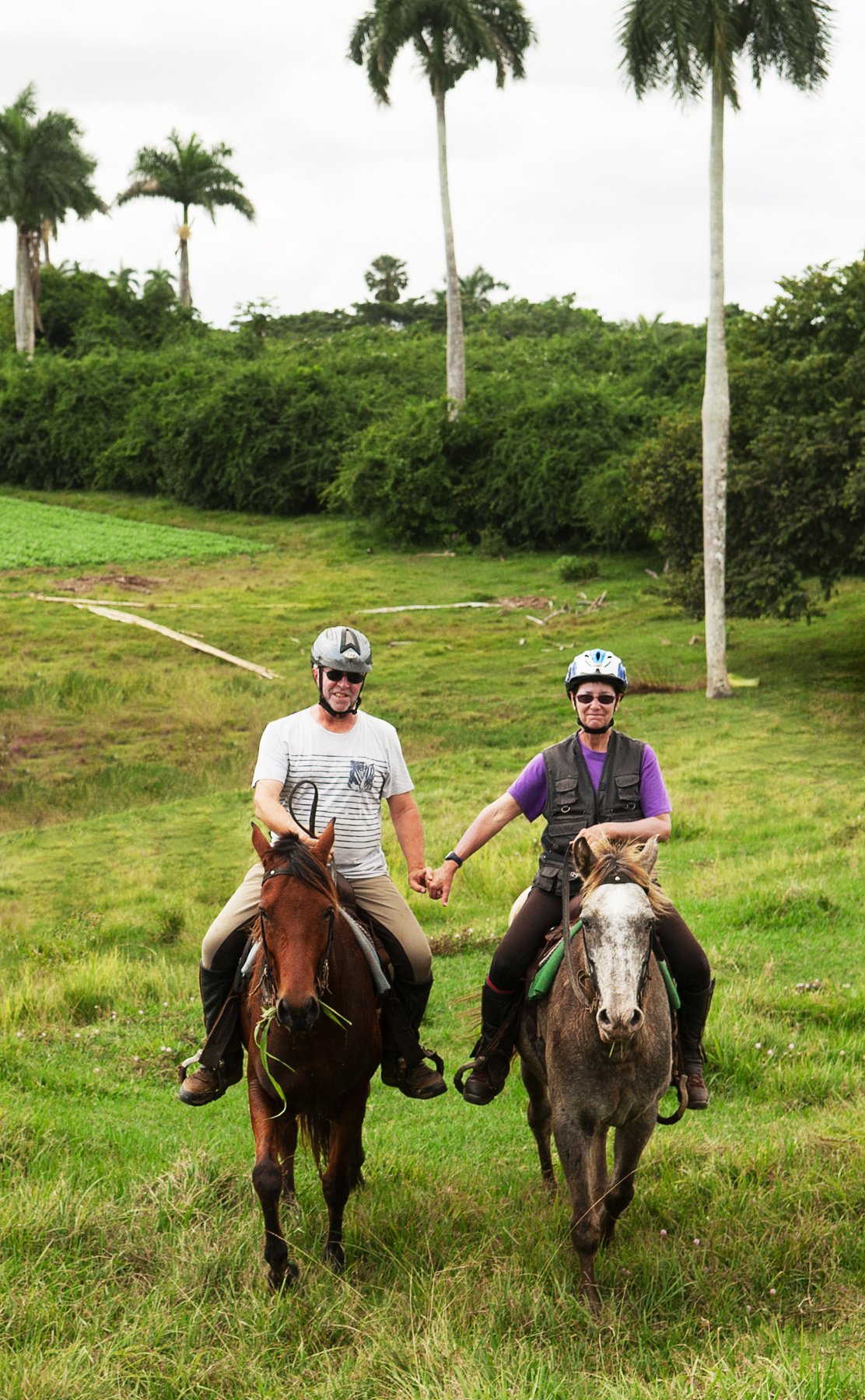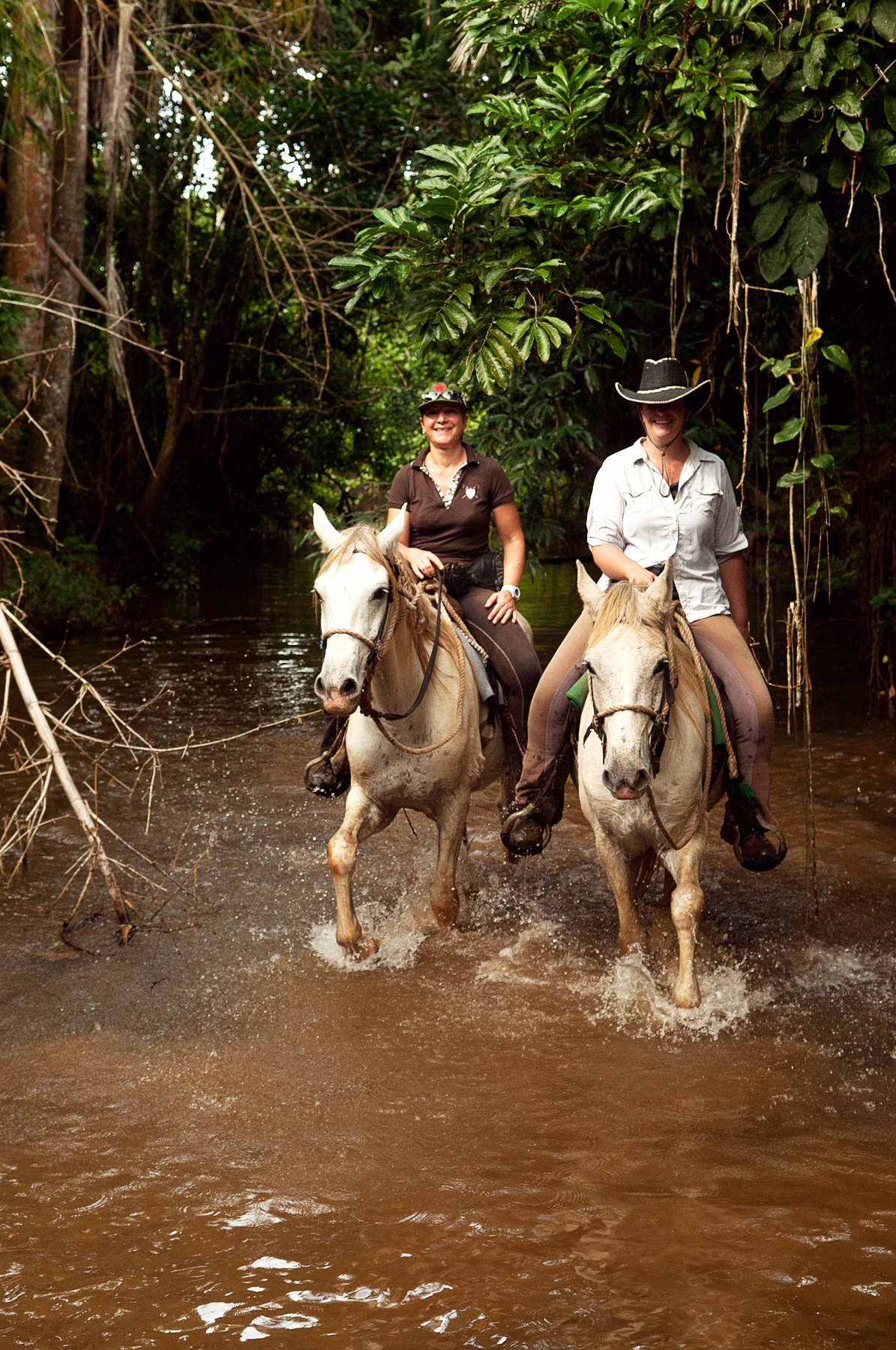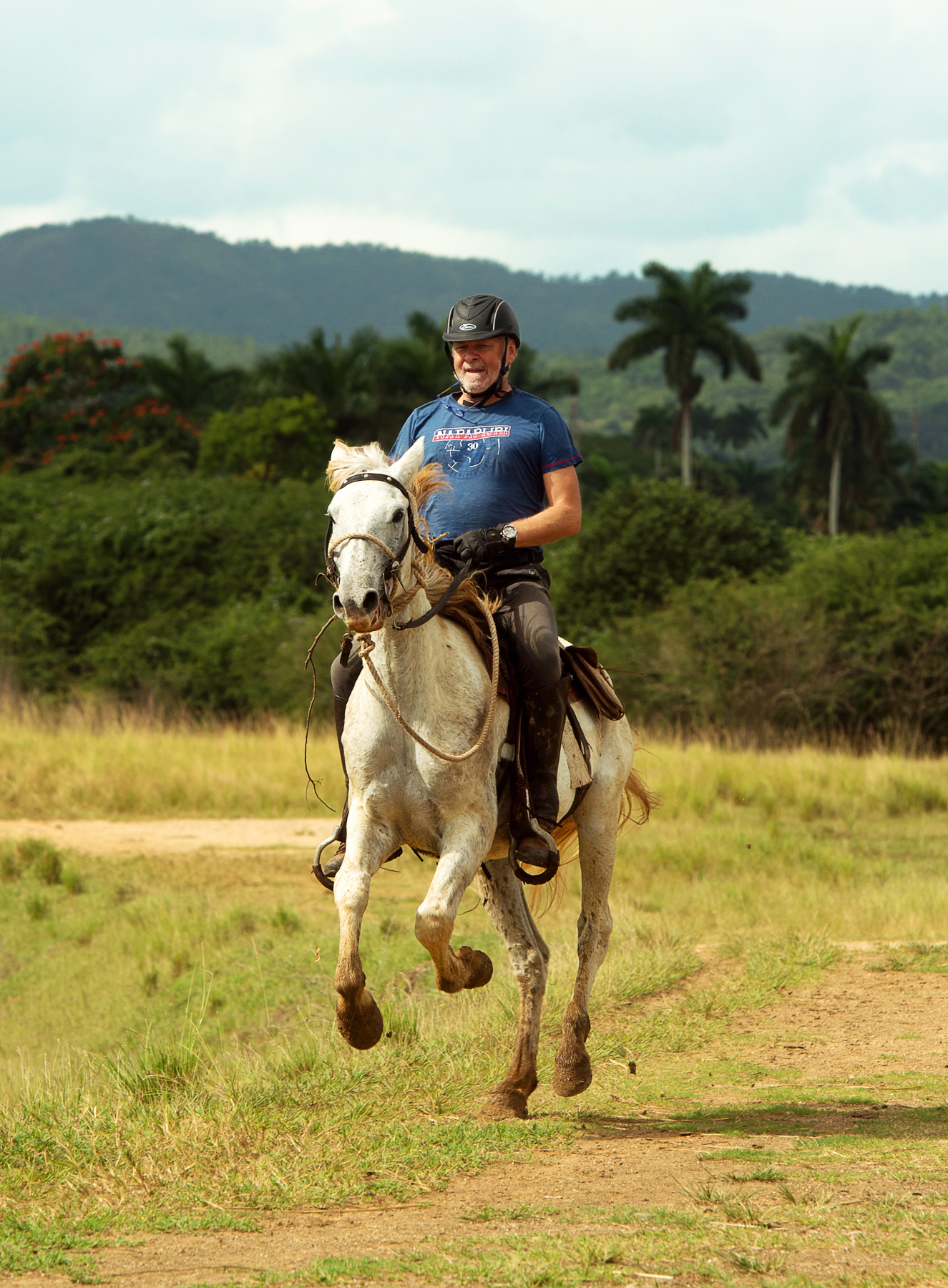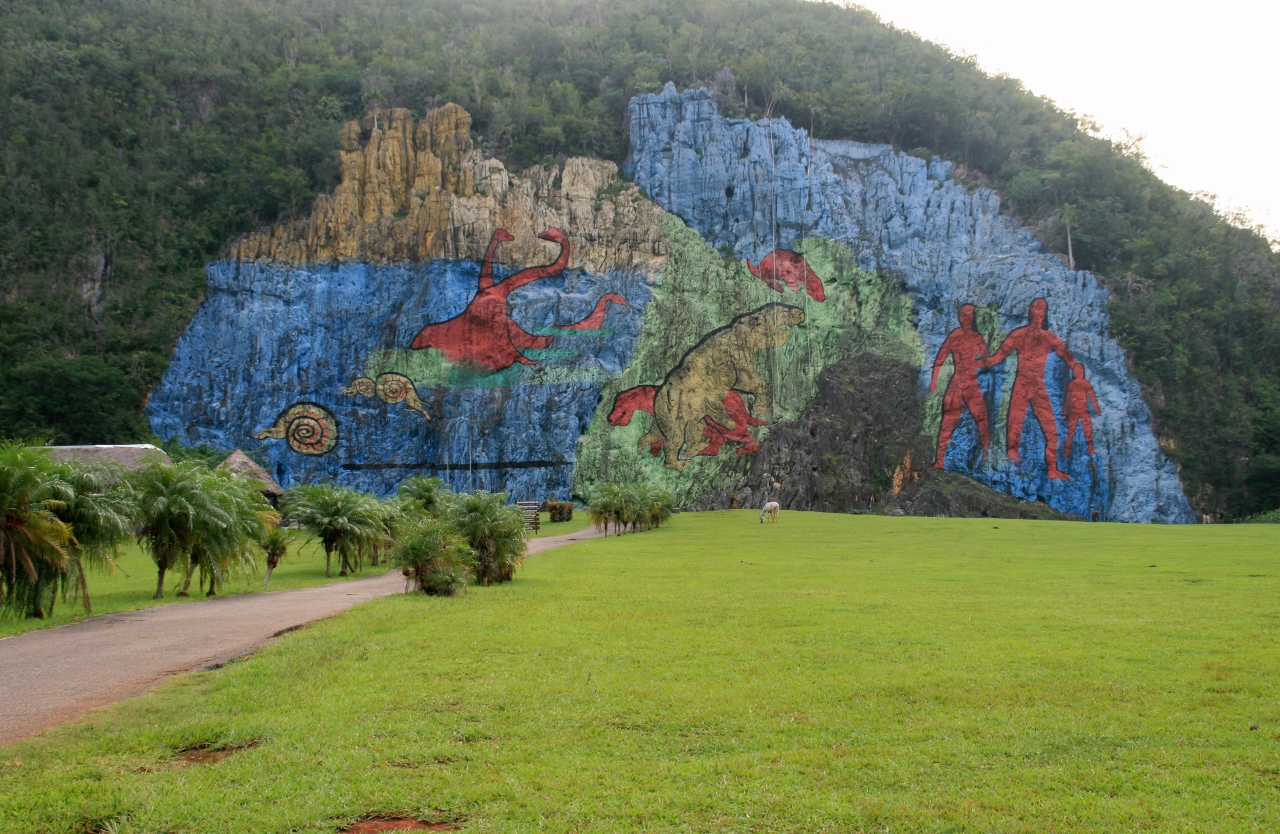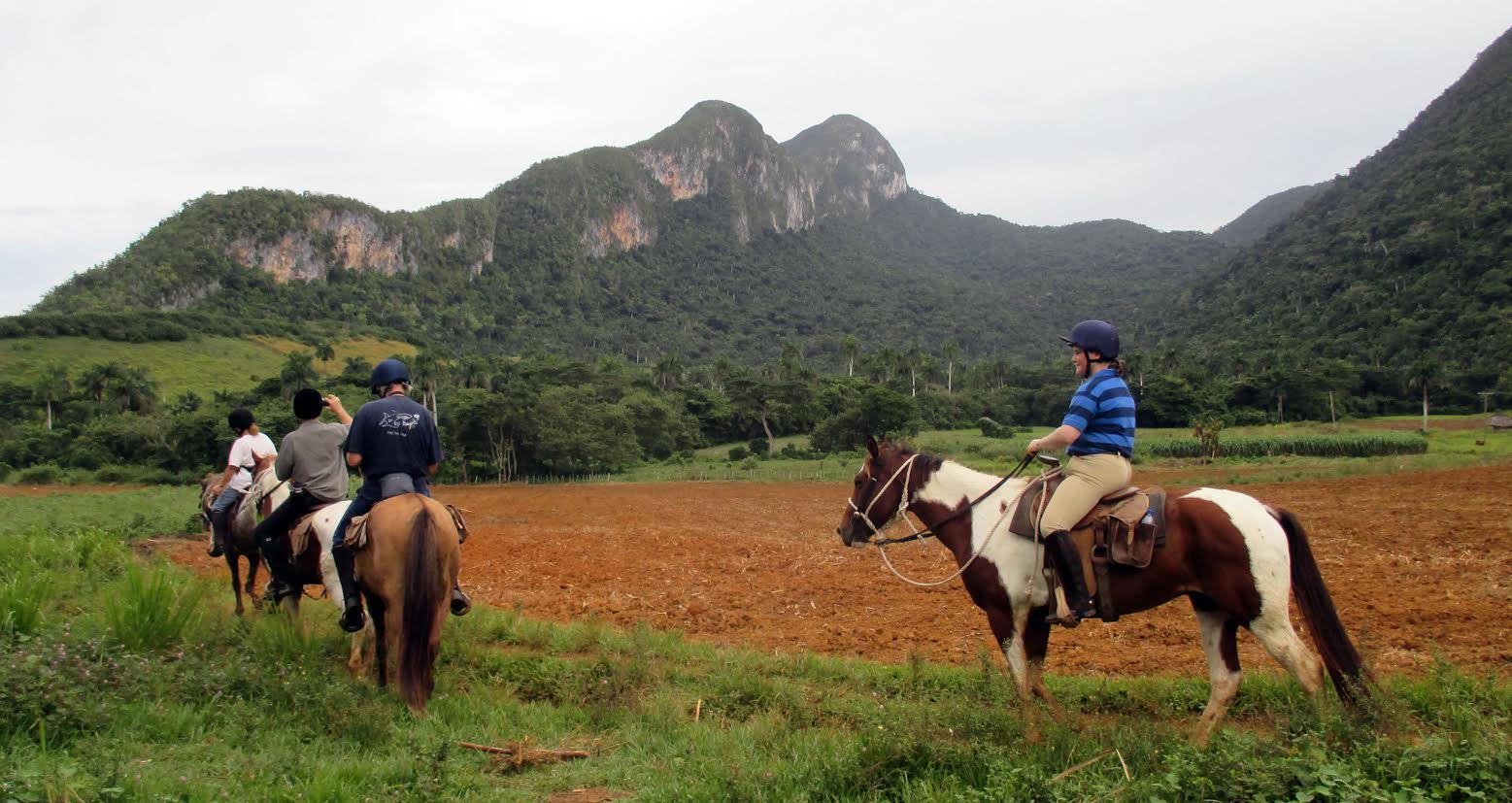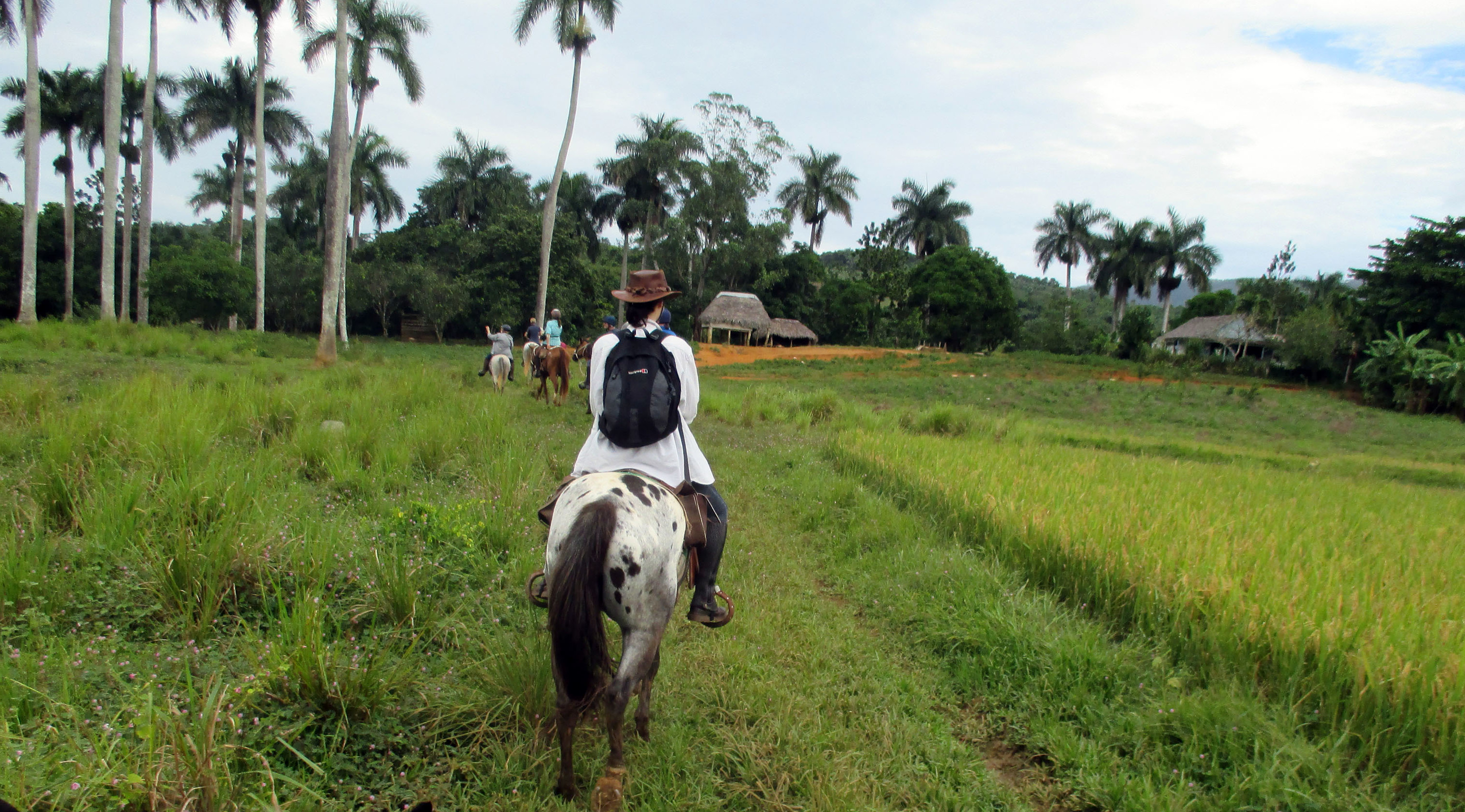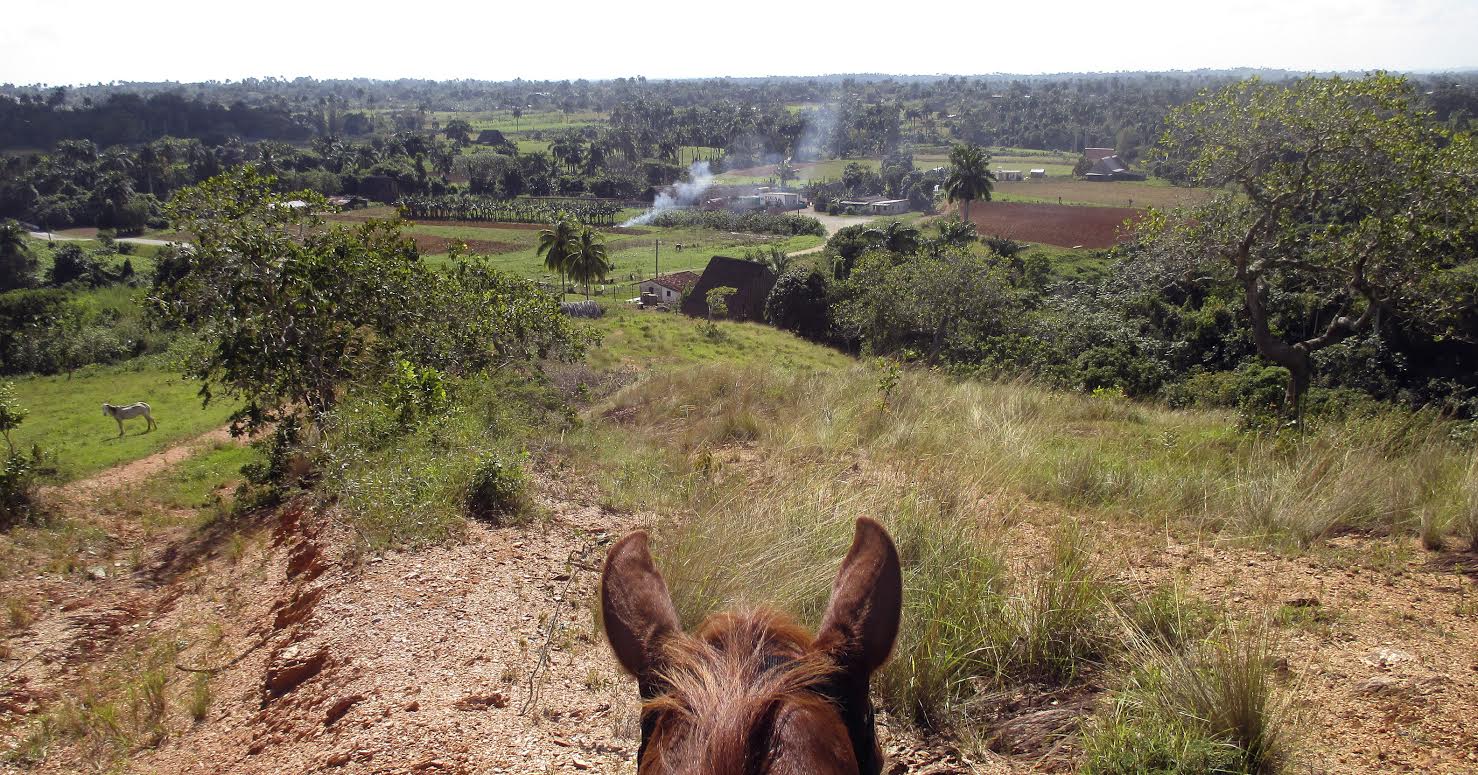 Ruta de Cuba central     
PRICE: 2360 euro    Single Room Supplement 200 Euros
DATES 2019: FEBRUARY 10 – 20, NOVEMBER 17 - 27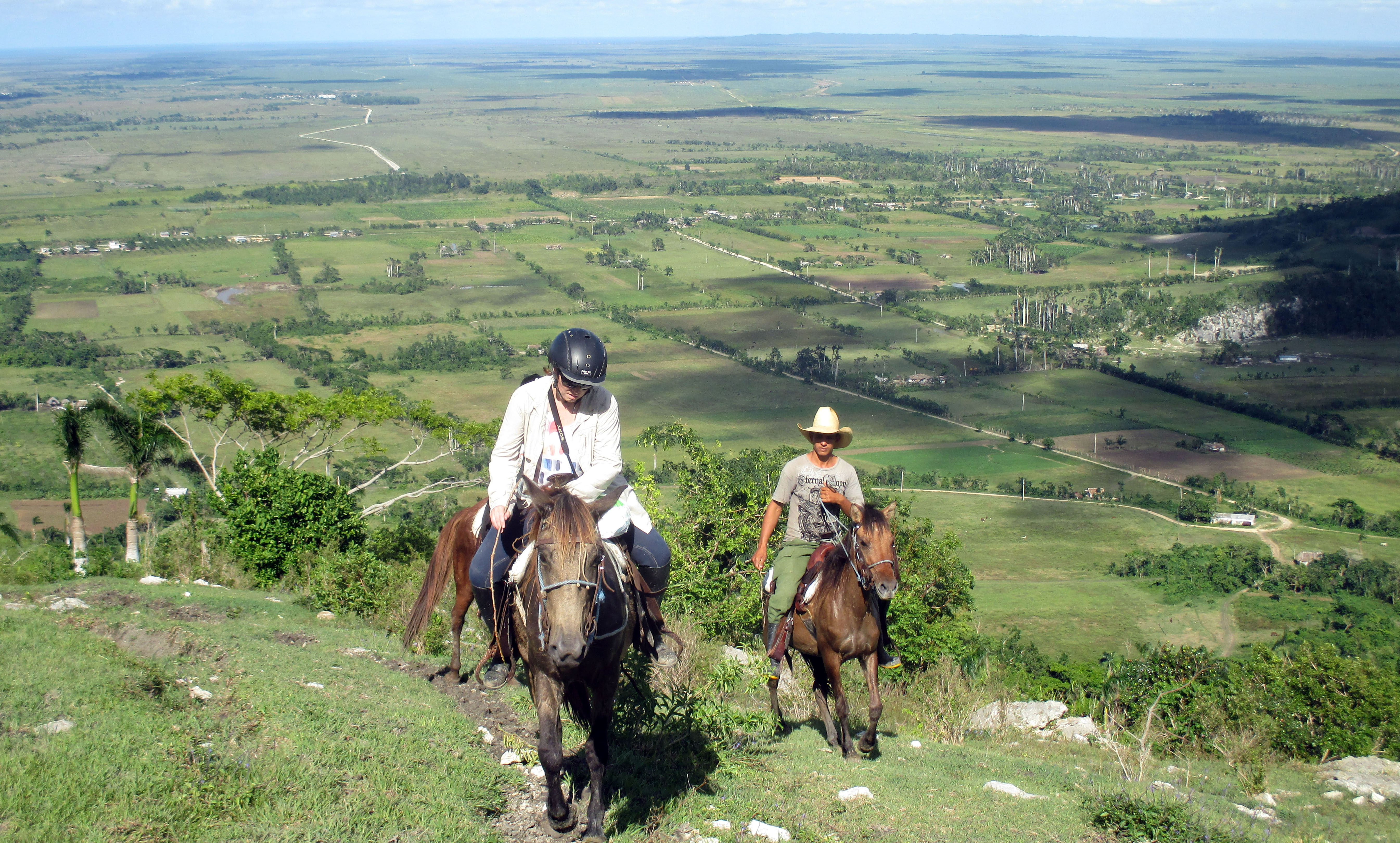 This program in the Cuba's Central Region gives you the opportunity to enjoy one of the best rides in the country while at the same time you will have the choice to visit the most beautiful colonial towns of Cuba and swim in the crystalline waters of the Atlantic Ocean and Caribbean Sea. Ciego de Ávila is also a green province where tobacco and coffee are grown in the extraordinarily fertile lands and valleys. In all of our programs, you have the opportunity to enjoy the Cuban hospitality, sleeping in the guajiros (field workers) houses in the countryside, having lunch together or drinking and dancing with them during the evening.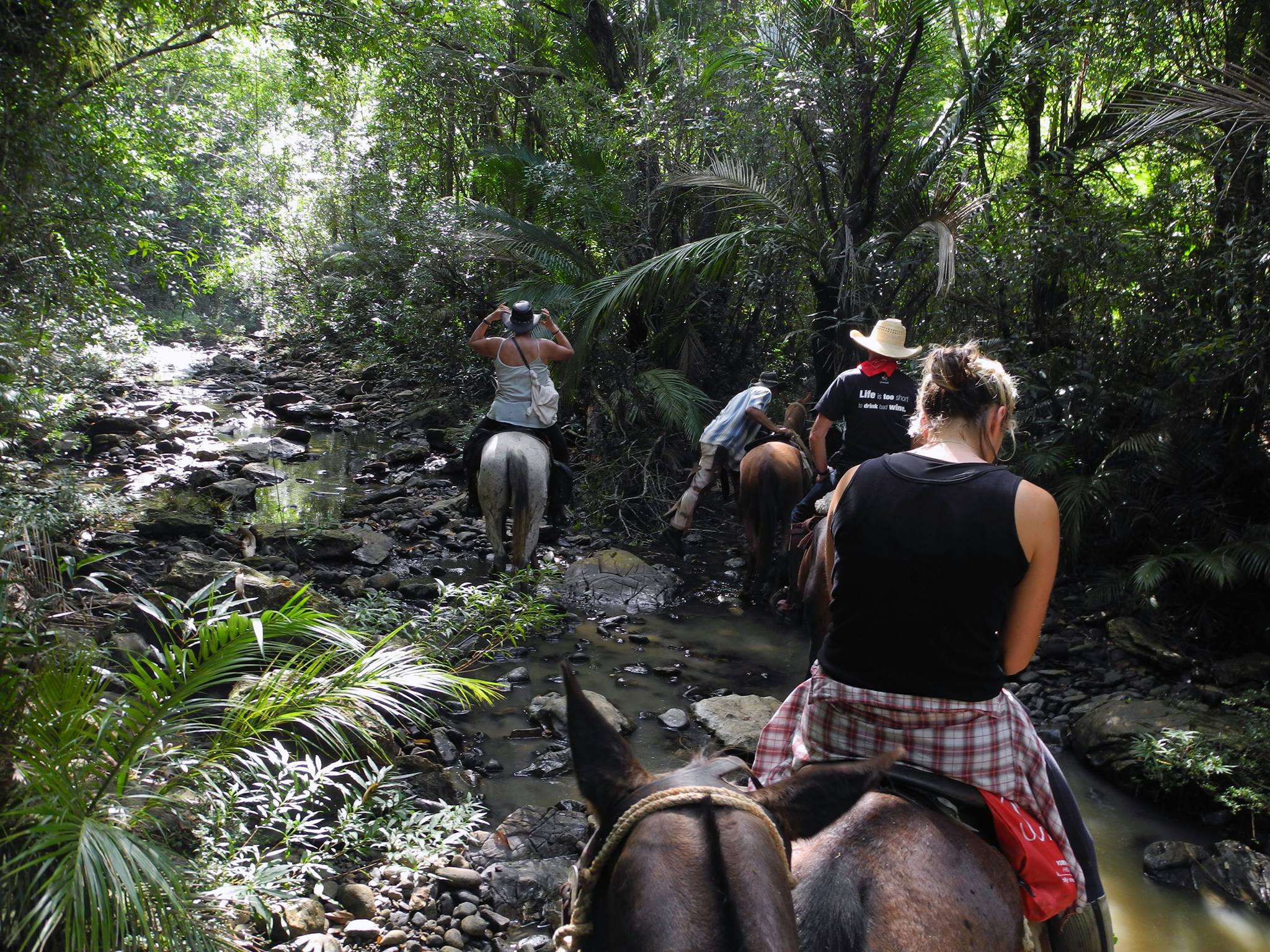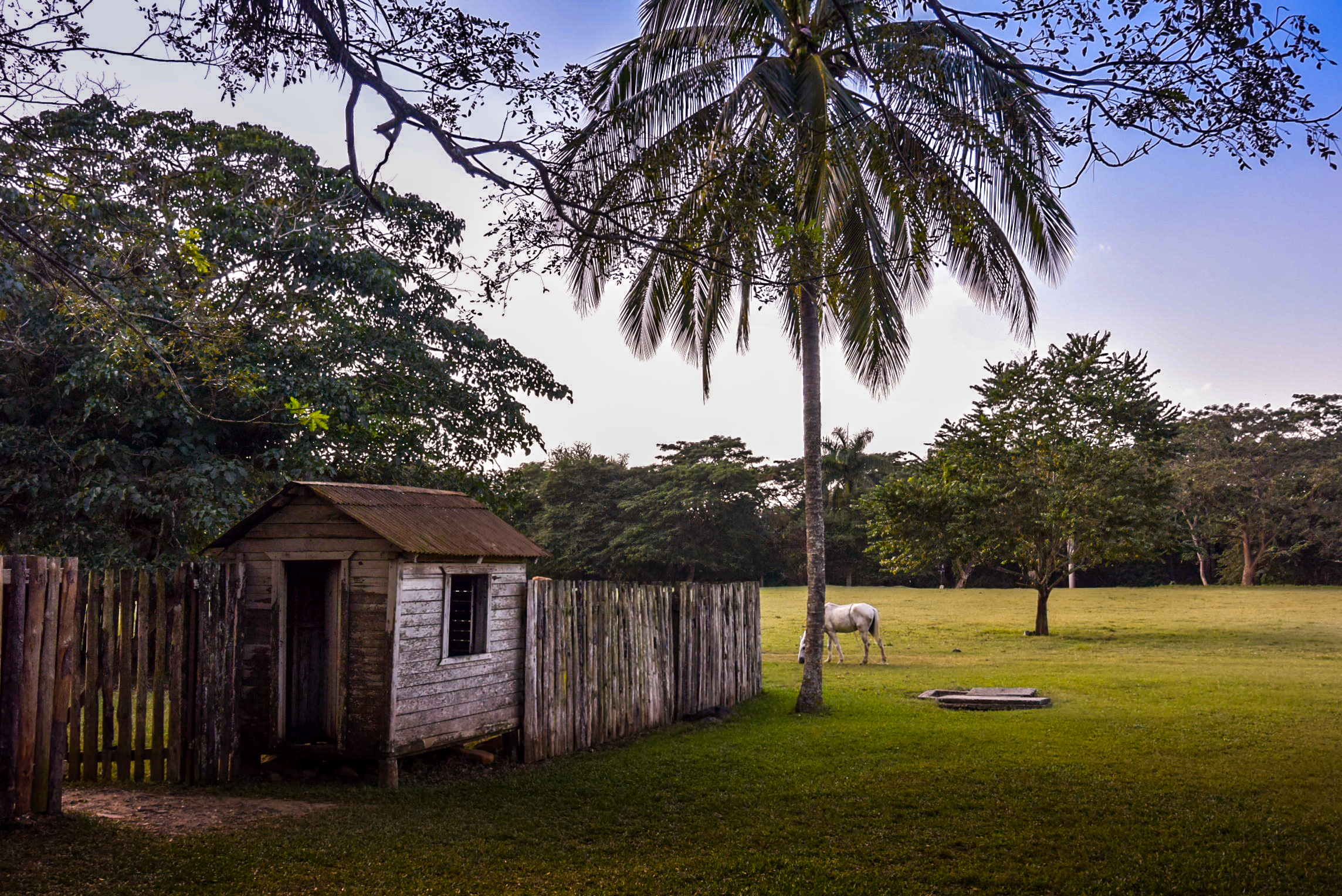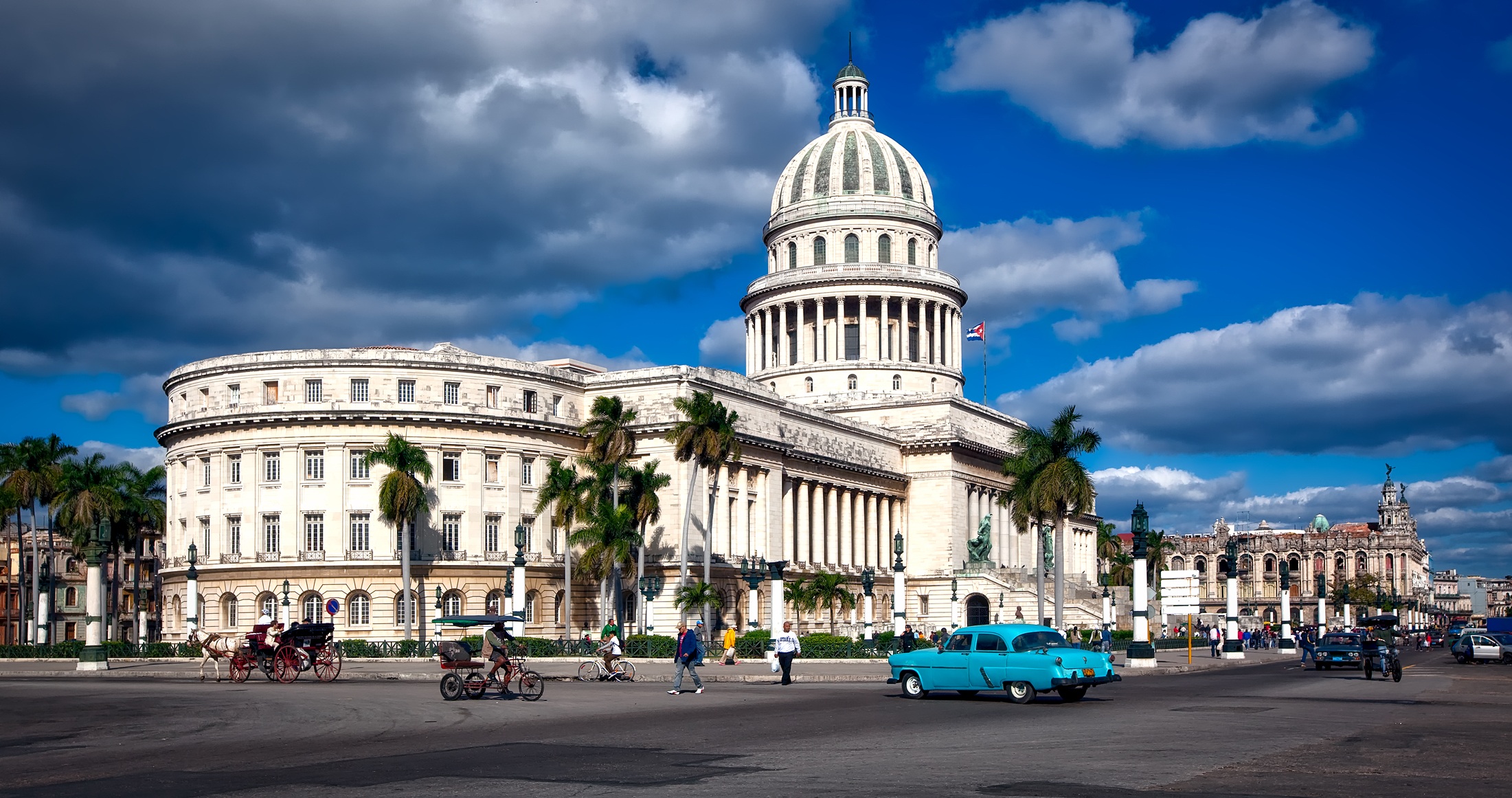 Ruta de la revolución     
Price 1900 euro
Data 2019 FEBRUARY 24 – MARCH 4, NOVEMBER 30 – DECEMBER 8

MEDIUM LEVEL
This program in Oriente, the Eastern Region of Cuba, gives you the opportunity to discover the most emblematic places of the Cuban Revolution and the National Park of Sierra Maestra, as well as to visit the beautiful colonial towns of this country. In all of our programs, you will enjoy the Cuban hospitality, sleeping in the guajiros (field workers) farms, having lunch together or drinking and dancing with them during the evening.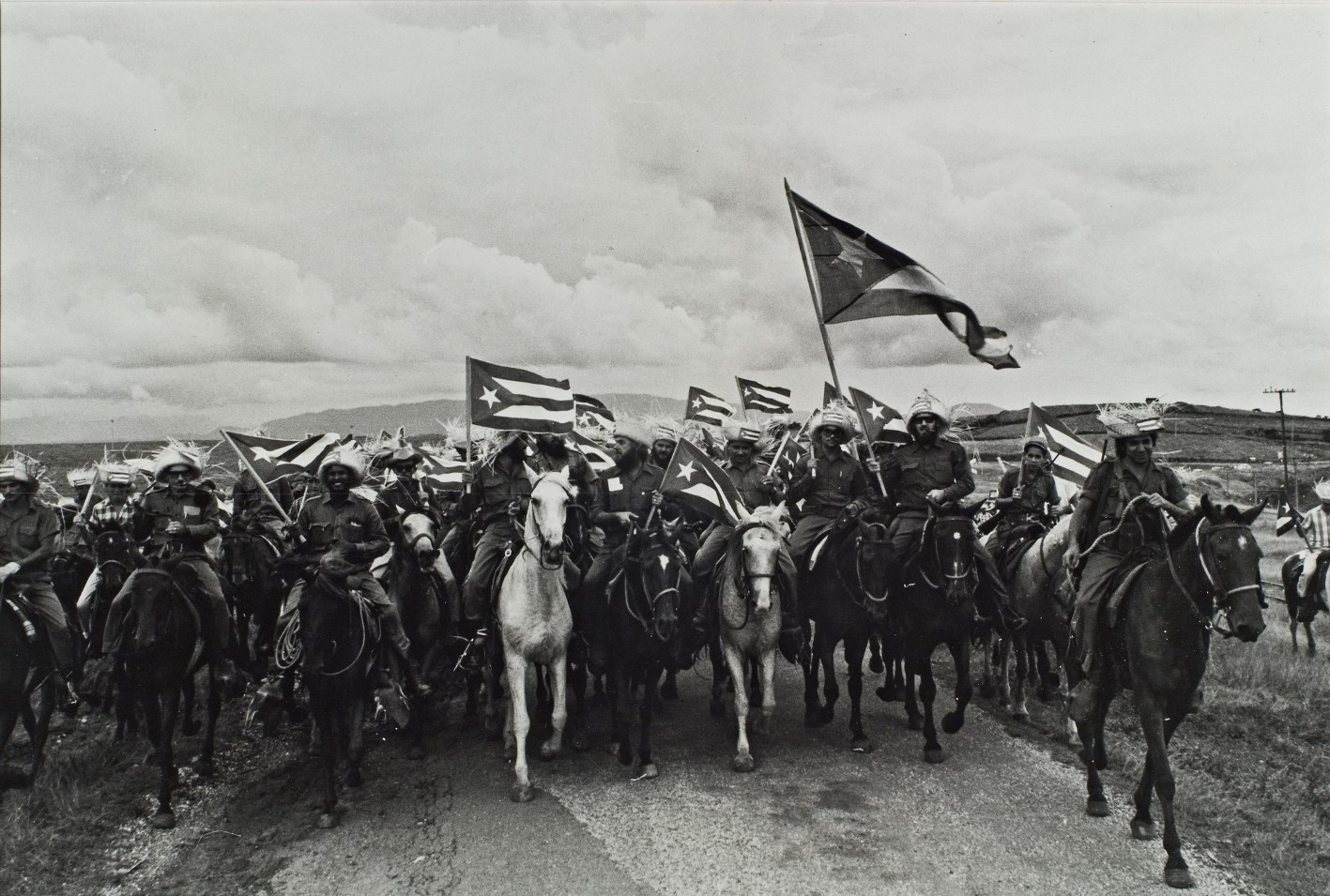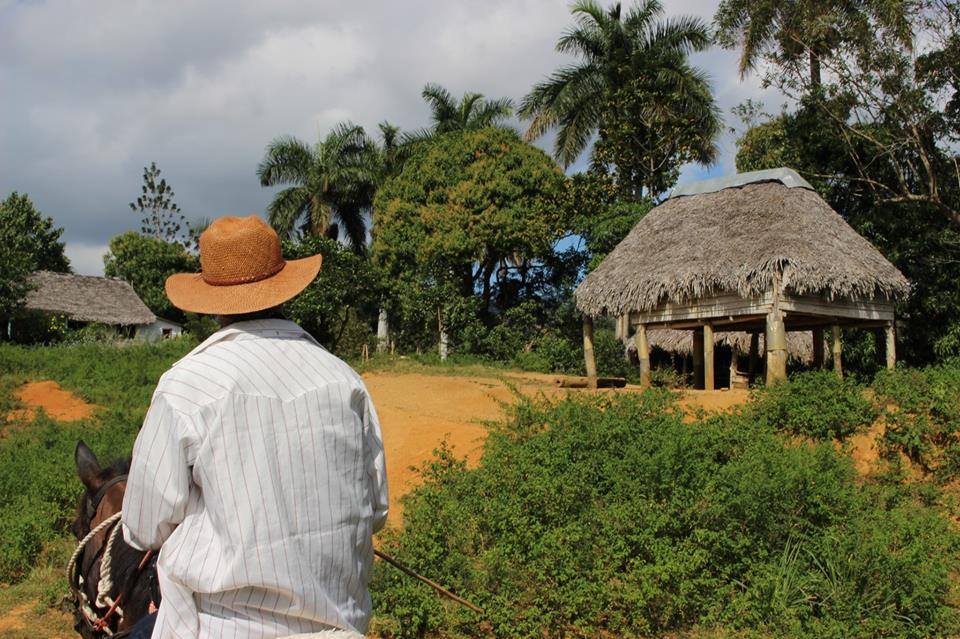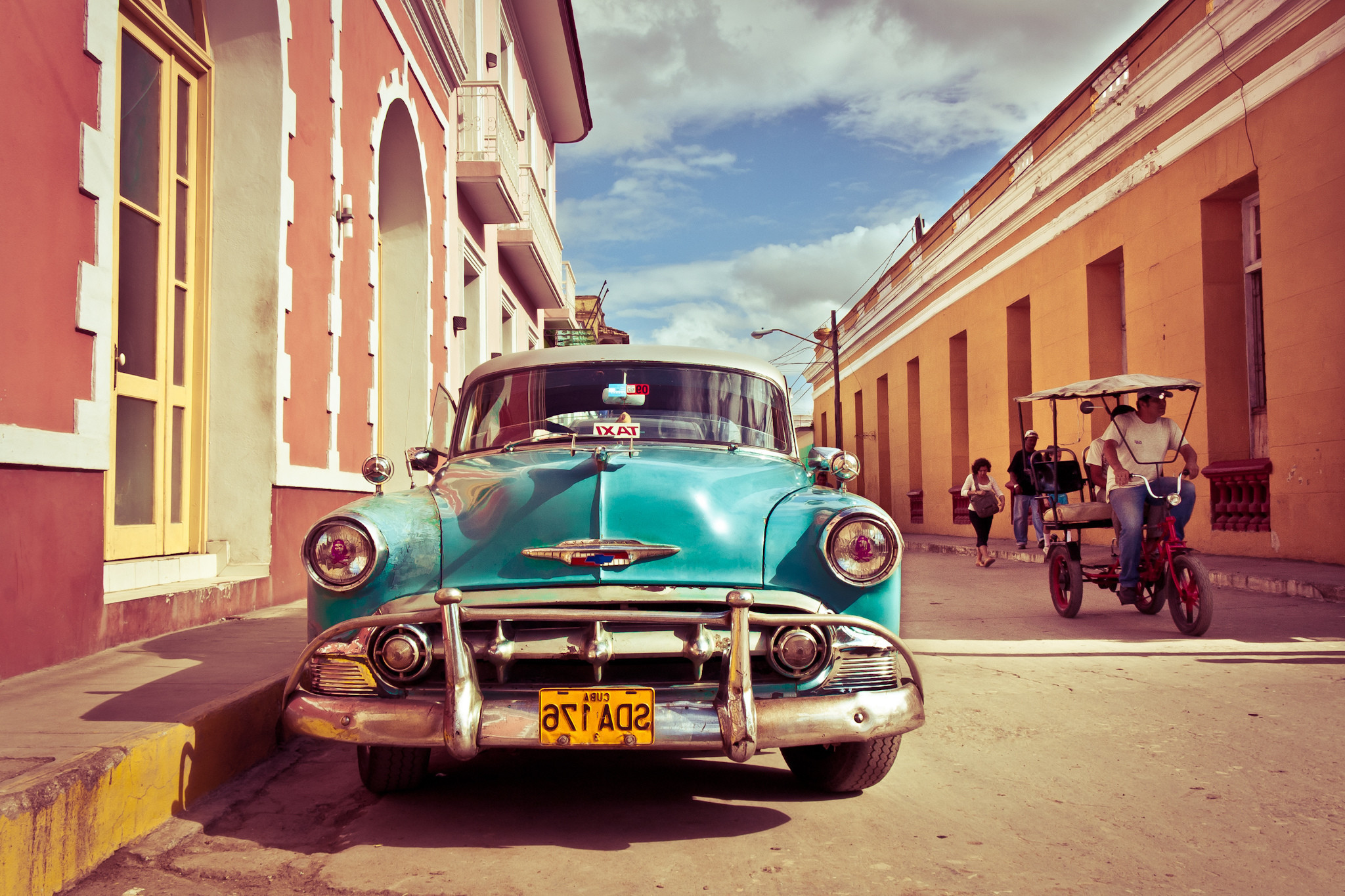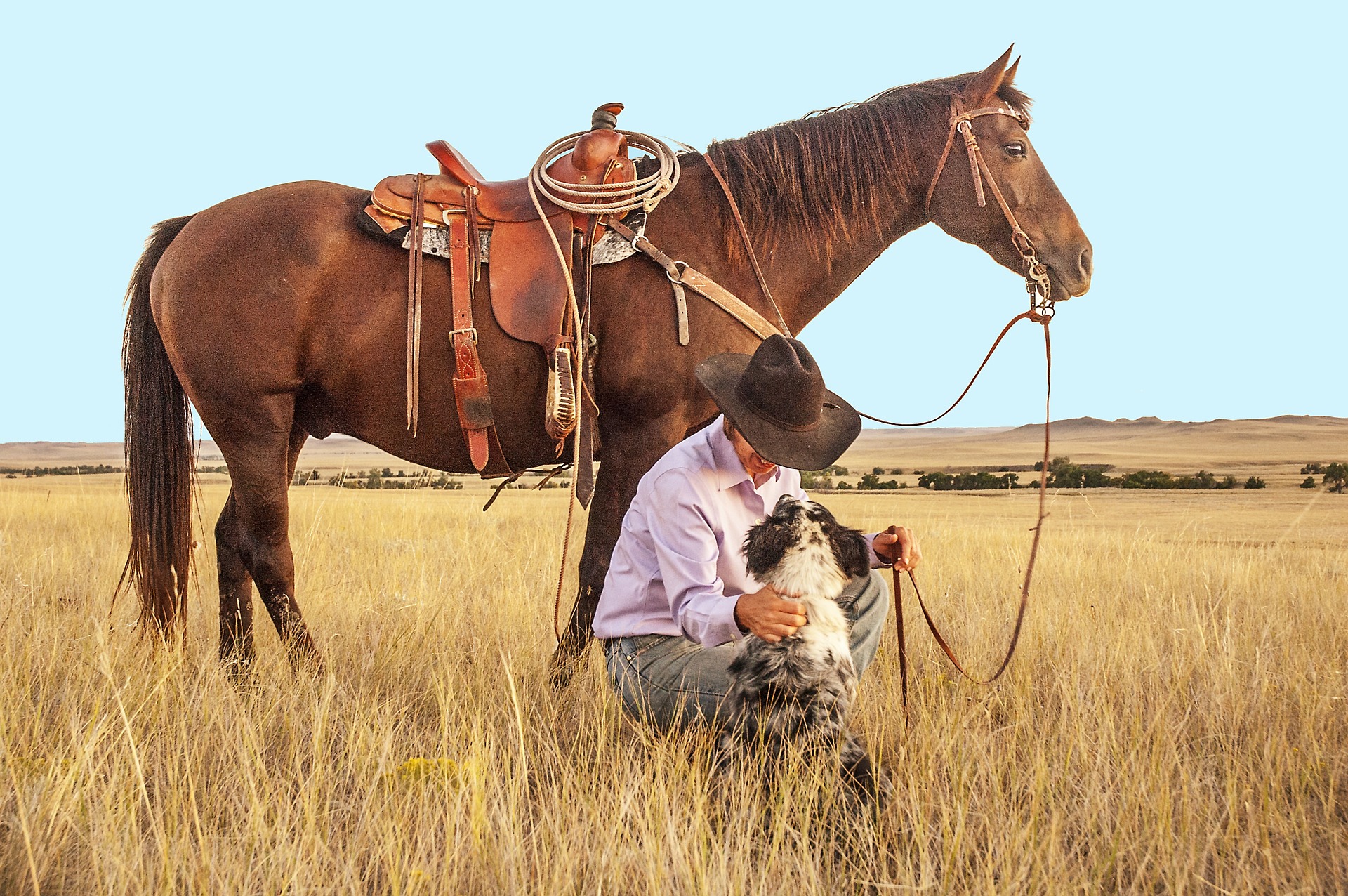 Manolo 
The hidden face of the Sierra Nevada 
7 nights and    6 days riding
Dates 28 mei - 4 juni,   25 juni - 4 juli, 17 - 24 september
Price € 1500,-  
5 nights and 4 days riding
Price 850 euro
A trail programme through the National Park of Sierra Nevada which combines different sceneries with lush forests and high mountains. You will discover little villages which remain unknown to the majority of visitors. This programme is best enjoyed during spring and autumn when temperatures are more mild. 
Virgin Beaches Andalucía
Price € 1500,-
Dates: 19 - 26/02, 05 - 12/3, 19 - 26/3, 02 - 09/04, 16 - 23/04, 30 /4 - 07/5, 14 - 21/5, 01 - 08/10, 22 - 29/10, 19 - 26/11, 27/12 - 03/1/2018  (new years eve 1680 euro).
We will ride through the property of the hotel in Cabo de Gata national park, which consists of more than 3.500 hectares. We will visit the most beautiful beaches of this coast, the Monsul and Genovese beaches.
Catalonia / Northern Spain
Masos d'en Coll

Masos d'en Coll is a traditional Catalan country house dating back to the 18th century. This property has been run for 17 years, welcoming guests to a traditional farmhouse with an organic garden. We make our guests feel at home with a personal service and our EcoSlow philosophy.
What is the EcoSlow philosophy? It must be ecological, It is peace, It is vitality, It lives in a healthy way, It connects with the earth and nature, It is the most simple and pure appreciate, It respects the environment and the people. The team creates EcoSlow Experience, a travel agency specializing in outdoor tourism. The horse rides show the best landscape of Catalonia, the local gastronomy with the best accompaniment. All routes start at home, Els Masos d'en Coll Agrotourism.
Beachride trail 

  

Price 650 euro
Dates March 6 – 10, March 20 – 24, April 03 –  07, April 24 – 28, May 08 – 12, October 16 – 20, October 30 – November 03   , November 13 – 17
Enjoy some excellent canters and gallops on the beach with our magnificent Spanish horses! Kilometres of golden sandy beach and the Mediterranean Sea are the delight of any rider. We will be riding through the typical landscape of Empordà, from inland towards the sea. With lots of long canters and gallops through pine forest, we reach the long curve of the Bay of Roses. Here we enjoy a fantastic gallop and we can even stop to take the horses into the water, they love it! We continue crossing a Natural Park, the Parc Natural dels Aiguamolls de l'Emporda, a marshy land that shelters predominantly aquatic birds. Finally, we will go back to Can Muní through crop fields and old villages, beautiful stonework of the past.
If you want to spend a complete week riding, you can join our Two Beaches Ride that combines the itinerary of the Beach Ride with three more days on horseback and with one more beach!   
Two beaches     
Price 1095,- euro
Dates March 3 – 10, March 17 – 24, March 31 –  April 07, April 21 – 28, May 05 – 12, October 13 – 20, October 27 – November 03, November 10 – 17
Enjoy some excellent canters and gallops on two different beaches by the Mediterranean Sea! We will ride two loops from Can Muní that allow us to discover not only two beaches and two bays, Roses Bay and L'Estartit Bay, but also two different natural parks, incredibly well-preserved medieval villages, fantastic rivers…  We will go all across Aiguamolls de l'Empordà Natural Park, the second wetland area of Catalonia and a great shelter for aquatic birds. Very different is the Montgrí, Illes Medes and Baix Ter Natural Park, with the Montgrí Castle guarding all the area from the top of its mountain. You will also visit medieval villages like Castellò d'Empuries, Peratallada, Pals, etc., gorgeous villages made of ancient stone. And, of course, we cannot forget the two chances you will have to gallop on the beach, enjoying together with your horse the sand and the waves of these two long bays. A complete and unforgettable experience!
If you are looking forward to a gallop on the beach but cannot spend a full week riding, take a look at our Beach Ride, it follows the same three days on horseback of the Two Beaches Trail (from Sunday to Thursday) and gives you the chance to ride on Sant Martí d'Empuries Beach!
MOUNTAINS & BEACH RIDE 
Price 1165,- euro
High Season (April to October): 190€
Single Room: 250€ per person (single person willing to share no supplement)
Dates:
March 10 – 17, 
March 24 – 31,, 
April 07 – 14, 
April 28 – May 05  ,
May 12 – 19, 
May 13-20, 
May 26 – June 02  ,
June 09 – 16, 
September 08 – 15  
September 22 - 29, September 29 – October 06, October 06 – 13, October 20 – 27   , November 03 – 10
Circular trail that takes you up the Catalan Pyrenees and down to the Mediterranean Sea, where you can enjoy an incredible gallop on Roses Beach. With our magnificent horses, we ride through the fantastic nature of the Alt Empordà with its Mediterranean forests, stunning coastline and long sandy beaches.
Discover the little medieval villages, like Báscara or Crespià. Pass by wheat fields, poppies and sunflowers. Discover pine forests and cork trees, filled with aromatic herbs to arrive at the end of the Pyrenees, where the mountains meet the sea. We leave the foothills of the Pyrenees and ride through the Alvera wine growing region: olive groves and vineyards, intense natural beauty. We leave the mountains behind us because the rolling plains of the Empordà region are waiting for us, and at the end, in the long curve of the Bay of Roses, miles of beach gallop! We continue along the coastline, enjoying the sea, the cliffs and the breeze, to return to Can Muní through fields and fruit trees.
Coast, beach and Catalan Pyrenees... a perfect formula to enjoy your holidays with excellent horses.
MAS BATLLÓ
This Riding Center was established in 1989 as a riding school and a tourist center from where trekkings on horseback are organized.
Experience the nature, culture and gastronomy of Catalonia from the Pyrenees to the wild coast of the Costa Brava through the best riding trails.
The riding school Mas Batlló, located in Camprodon Valley, offers a wide range of professional services to let you enjoy the best horse riding holiday.
Discovery Costa Brava Breaks

Price: 550 €
Supplements: High Season (from June to October): 90€ Single Room: 108€
DATES 2019
21-24 March 28-31 March , 4-7 April 11-14 April 25-28 April , 9-12 May 23-26 May , 6-9 June 20-23 June , 5-8 September 19-22 September , 10-13 October 24-27 October, 4-10 November
Horseback-riding weekend getaway to experience Costa Brava Flavours
A fantastic weekend break to gallop free crossing Alt Empordà from the Mountains to the rugged cliffs of Costa Brava Beaches.
Join this horse experience to Discovery the nature and the flavours of Catalonia.
PYRENEES SUMMER TRAILS
ENJOY A 5 DAYS HORSERIDING HOLIDAYS IN THE HIGHLAND OF THE PYRENNES MOUNTAINS Central based 5 days/4 nights/3 rideS
A central based program to break free of the daily routines during this summer. It is a trail that crosses great ranges, were to enjoy the Pyrenean scenery from alpine areas, deep valleys and rocky reliefs to rivers, lakes and rural villages. This route is appropriate for medium-experienced riders
HIGHLIGHTS OF PYRENEES SUMMER TRAILS
✓ Breath-taking views and panoramic trails discovering the Catalan Pyrenees ✓ Feel the wilderness of high mountains on your horse riding at almost 2000m and join
a real mountain experience ✓ Scape from the crowds and the beaches, avoid the heat weave and get involved in
the rural life enjoying the best rides with the most experienced guides ✓ Be delighted by the local "cuisine" having a full gastronomic experience
ITINERARY AND DESCRIPTION
Day 1. Arrival. Welcome to l'Abella at Hipica Mas Batlló
A private transfer will pick you up from Barcelona or Girona airport.
You will arrive to your accomodatios on the Pyrenees, in a typical and small Catalan village in the middle of the mountains with Stone houses.
You will be told about the special characteristics of ous Andalusian trail Horses. You will be given an introduction to the week's programme with an opportunity for one-to-one conversations designed to find every rider their perfect horse. Then, you can enjoy a fantastic dinner!
Dia 2- From l'Abella to Pardines, 6 hours, 30 km
This trail has different landscapes, from wide plains where we will find wild horses and cows, we are going to go inside the forest where we can do some gallops.
We start from l'Abella 1240m high through Bac de l'Abella, crossing Serra Cavallera. We will arrive to the end of la Vall de Camprodon and we continue up to Vall de Ribes, in Coll del Pal where we can see Puigmal, la Molina, Colada de Tosses, el Taga. In this point we are at 1500m high and we continue throw el Bac de Pardinas and el Taga at 1950m high
We will go down to Pardines camping 1300m high at 14'30h- In this point we will lunch in a familiar restaurant, with a traditional mountain meal. You can be ready for take a bath in the swimming pool!
At 16'00'h we will come back across the forest way to Collada Verda, we come back to Vall de Camprodon, we will sea the mountain lodge Pla de Salla, where the farmers took care of theirs cows. We continue up to Roques Blanques where we can see Abella, la Roca, Llanars and Camprodon.
We start the descence to the hipica
DAY 3. FROM L'ABELLA TO TREGURÀ. 6 hours, 30 km
A trail with pas and trote. In the maximum high at 1950m we will find a big road where we can gallop
In this trail we will see all Camprodon's Valley
We are going to ride up la Solana d'Abella crossing Roques Blancas. At this point we begin to ride across the trees and fields where we will reach the highest peak of the day 1950m
We are at Pel de Ca if the day is sunny we can see Montserrat Mountain's. We will cross a big field on the road to Tregura to Pardines
We continue up to la Sierra de la Caña where we can see Queralbs, Vall de Núria, Ribes de Freser, Tregurà, Llanars, Camprodón. In this point we can enjoy a Panoramic view. We continue up to Tres Pics . In this point we can see Coma de Vaca, where the animals feed on summer. And we will descent to Tregurá. We will cross El Castell dels Moros ( moor's castle) where we can see Setcases village, and continue downhill to Tregurà where we are going stop for lunch in a restaurant.
After luch we are going to continue downhill to Vilallonga de Ter, from this point we will continue up to l'Abella.
DAY 4- AROUND SERRA CAVALLERA, 4 hours, 20 km
Riding across wild horses and cattle
This trail give us an spectacular views of Ripolles Mountains
We start in l'Abella riding up acroos pastures where we will ride between wild horses and cattle. We will cross Coll del Pal where we see several villages from the whole Valley.
We will come back in a rounded trail crossing up to Espinauga and arriving to the Hipica.
We will arrive at 15h at the hípica where a barbecue is waiting for us.
DAY 5. Departure
After breakfast, a transfer will drive you back to the Airport hoping you will take home some great memories of the rides and the sceneries
FURTHER INFORMATION
Dates: From Wednesday to Sunday
Pace: trail with long gallops, canters, trots.
Group: Minimum group: 2 riders /Maximum group: 10 riders
Guide: the guide will be Xavi Pastoret, an experienced and talented rider, always accompanied by an English speaking back up guide.
Horses: Spanish, Hispano-Arabians, Arabians, Anglo-Arabian, Quarterback
PRICES DURING HIGH SEASON
Price: 1080€ including taxes, transfers and full board accommodation.
Single Room: 150€
Transfer: from / to Barcelona included
DATES SUMMER 2019 31 July - 4 August , 7 -11 August , 14-18 August , 21-25 August
WHAT`S INCLUDED?
✓ Return transfers from Barcelona/Girona airport (see below the standard transfer timetable for arrivals and departures) ✓ 4 Nights accommodation Full Board ✓ 3 rides to discovery the outstanding Pyrenees Mountain ✓ Water and amenities during the rides ✓ Horse according to your level and experience ✓ All required gear for the rides and horses (we do recommend to bring your own helmet) ✓ Transfers from accommodation to the stables and return every day
Accomodation Hostal La Cabanya
Setcases, Camprodon http://lacabanya.net/es/
Public swimming pool in the area with access for all our costumers
Special Pyrenees program in March
Price: 1.180€ pp full board 7 Days/6 nights/5 rides
Price: 1.000€ pp full board 6 Days/5 nights/4 rides
Arriving 3rd March departing 9th March
HIGH PYRENEES  Trail
Price: 1180 euro
Price: 1000 € pp full board 6 Days/5 nights/4 rides
Route of the Pyrenees for excellence in which we will reach peaks up to 2800m. It is a trail that crosses great ranges, going on their peaks so we can enjoy the Pyrenean scenery from alpine areas, deep valleys and rocky reliefs where it feels like you have landed on the moon. A nature spectacle!
This route is appropriate only for experienced riders and for fit people used to walk on the mountains, because in some parts of this trail it will be required. Therefore, we only recommend you this trail if you are in a good physical condition!
Abella – Setcases – Queralbs (close to Núria) – Puigcerdà – la Molina
From the Pyrenees to the sea

Price 1195 euro
Supplements: High Season (from June to October): 185€ Single Room: 216€ (single person willing to share no supplement.
Dates 18-24 March 25-31 March, 1-7 April 8-14 April 22-28 April, 6-12 May 20-26 May, 3-9 June,17-23 June, 28 September 16-22 September, 7-13 October 21-27 October 4-10 November
A fantastic trail, where we are going to ride our horses from the mountains to the Mediterranean Sea. We will start our trail at Girona Pyrenees, where we can enjoy the beautiful mountain landscapes and will enter into the leafy forests of Garrotxa. It has a quite mild climate; therefore, we pass the landscapes of Empurdà, former the ground of wine and olive grove. At this point, we arrive to the beach where we can behold the beauty of the coast and spend some time there enjoying the Mediterranean ambience as it has plenty of beaches.
The gastronomical variety of our country is guaranteed, as we offer Pyrenean veal with fish and seafood at the Costa Brava all marinated as usual, accompanied by some very great vines in every meal.
INFORMATION
Dates: From Sunday to Saturday (see dates for Pyrenees to Sea)

Pace: trail with long gallops, canters, trots. Hours a day: 6-8 hours a day Group: Minimum group: 4 riders

Maximum group: 10 riders

Guide: the guide will be Xavi Pastoret, an experienced and talented rider, always accompanied by an English speaking back up guide.

Horses: Spanish, Hispano-Arabians, Arabians, Anglo-Arabian, Quarterback

Transfer: from / to Barcelona airport: 150€ (return from Llançà)
horsebackridinginspain@gmail.com
T. 0031612044440 
Like our facebook page